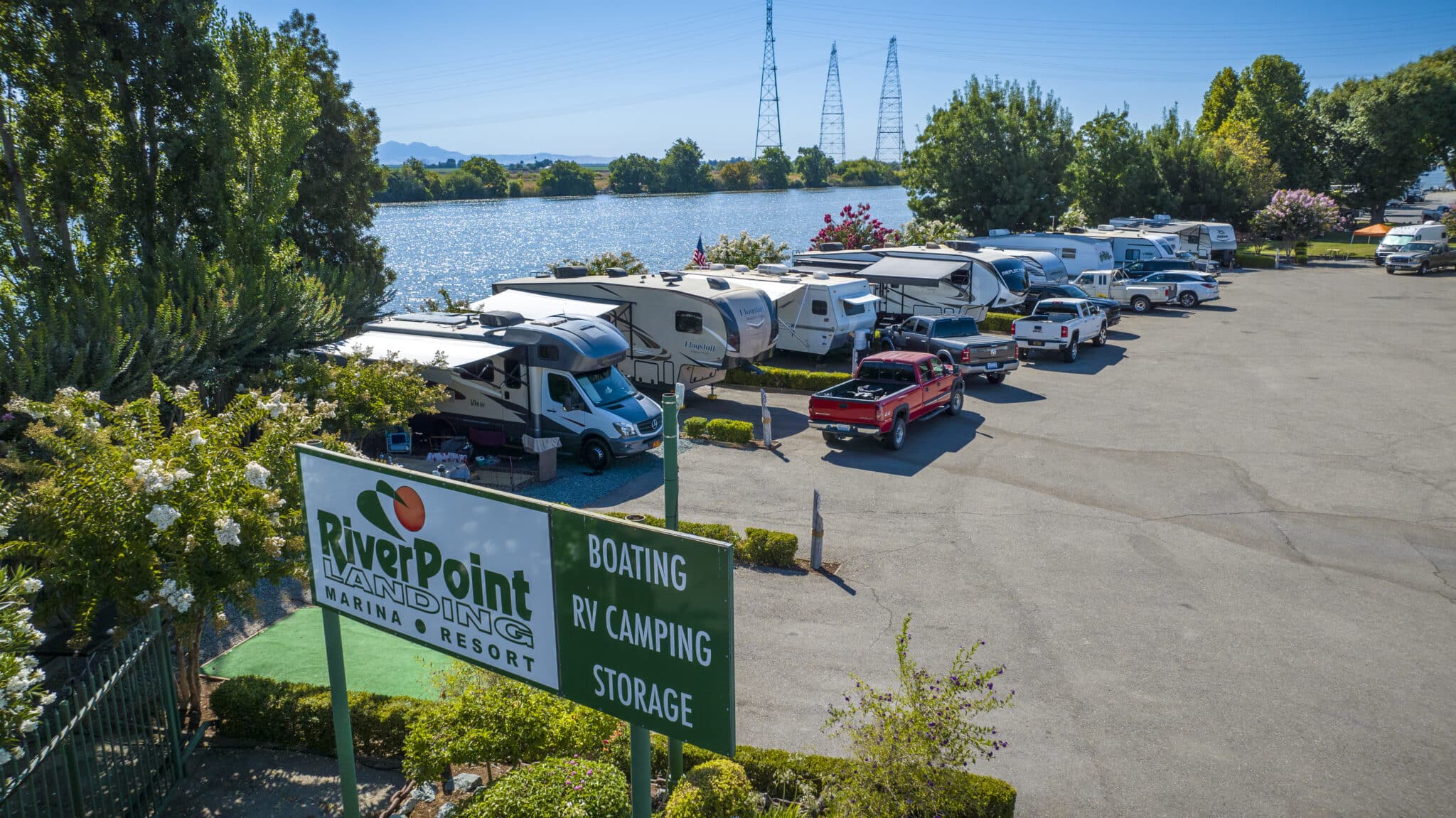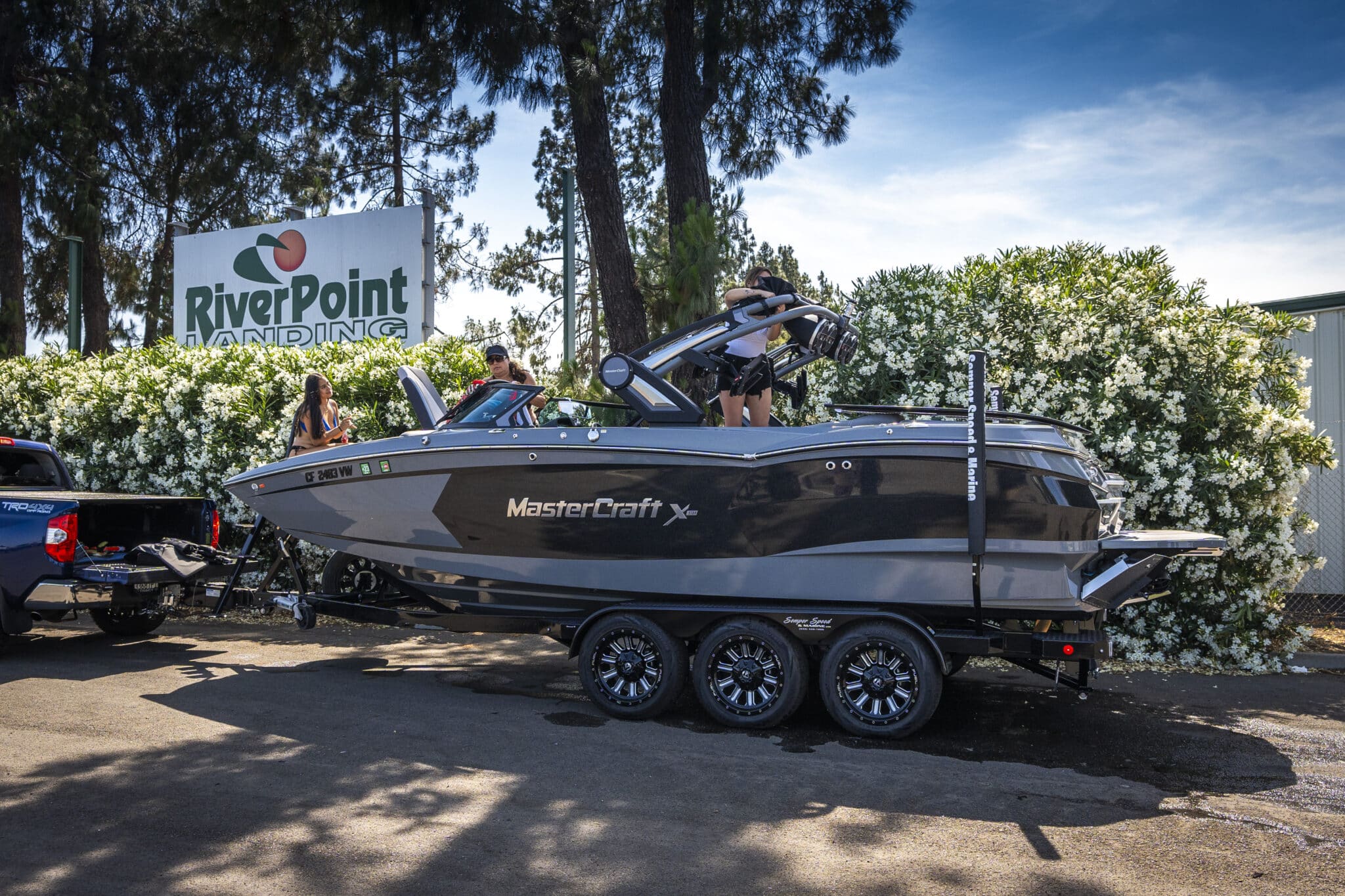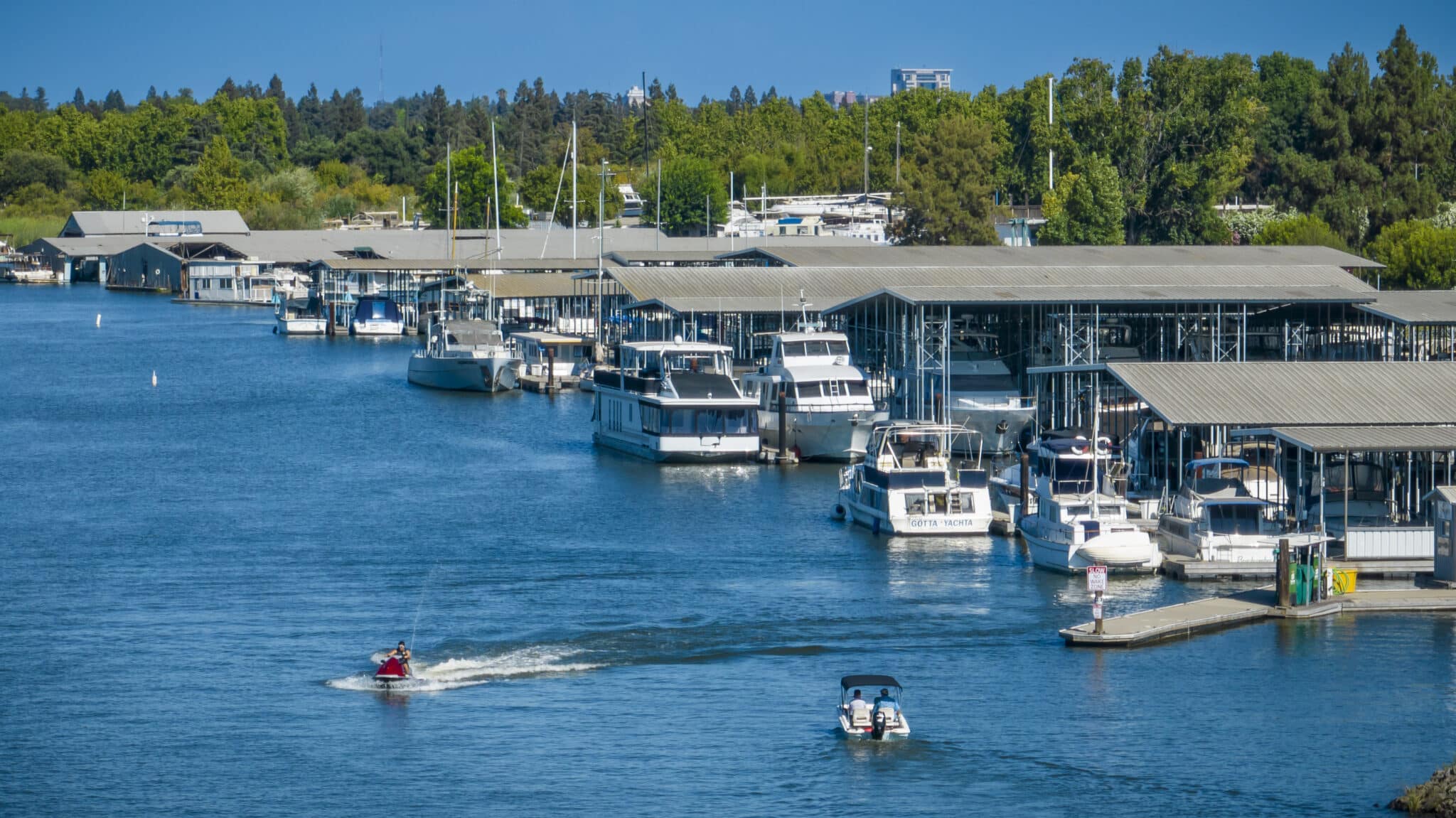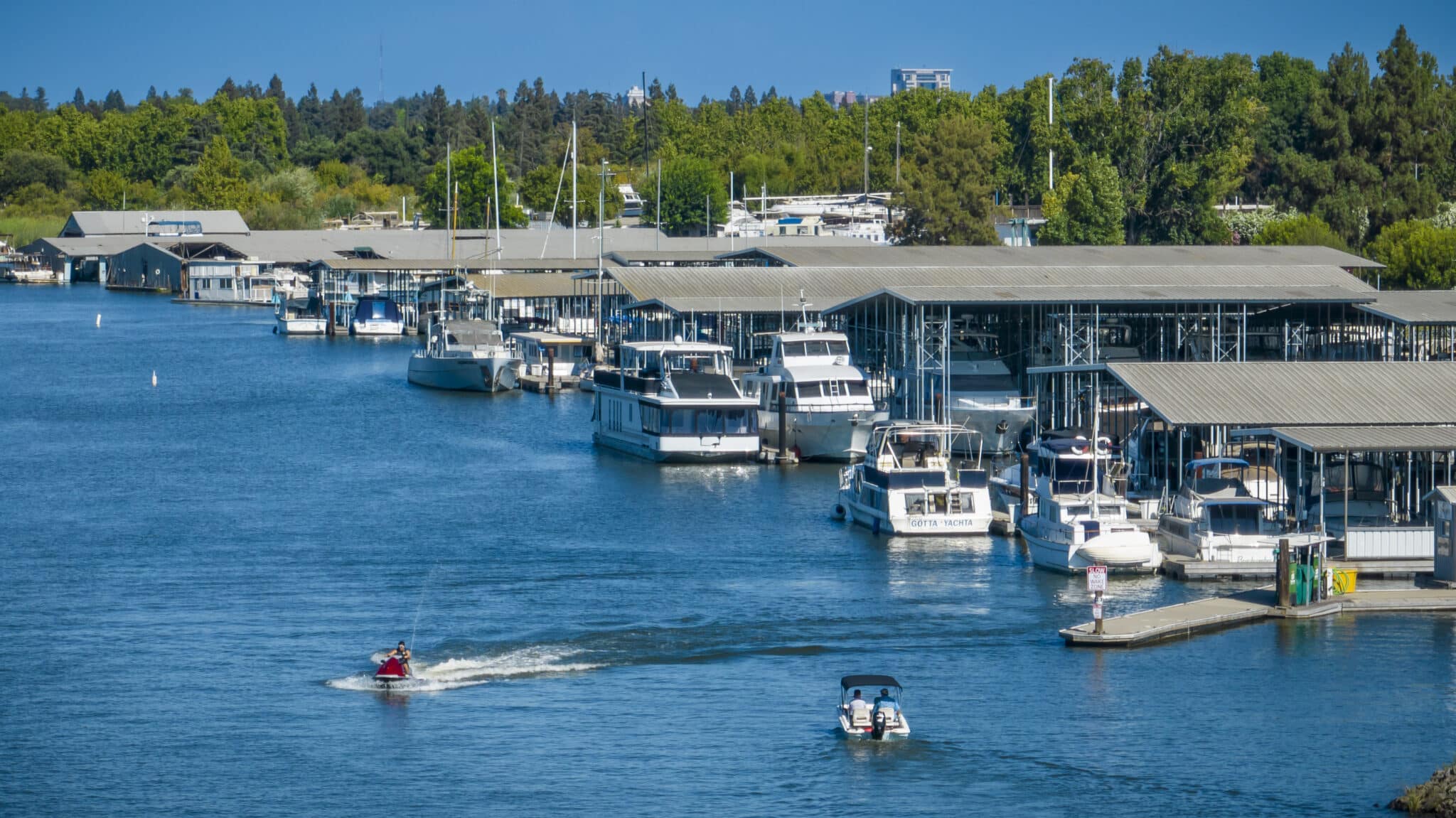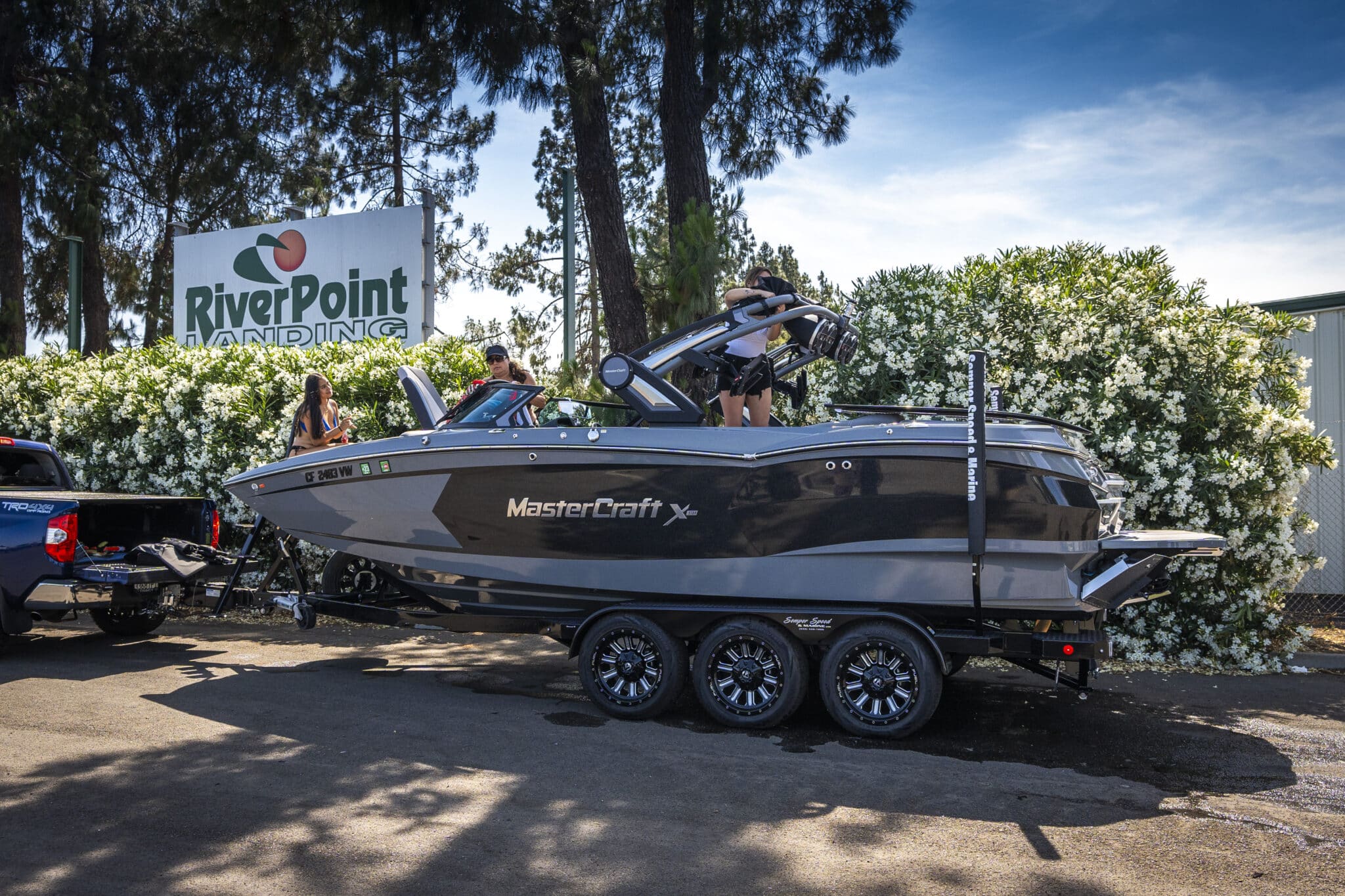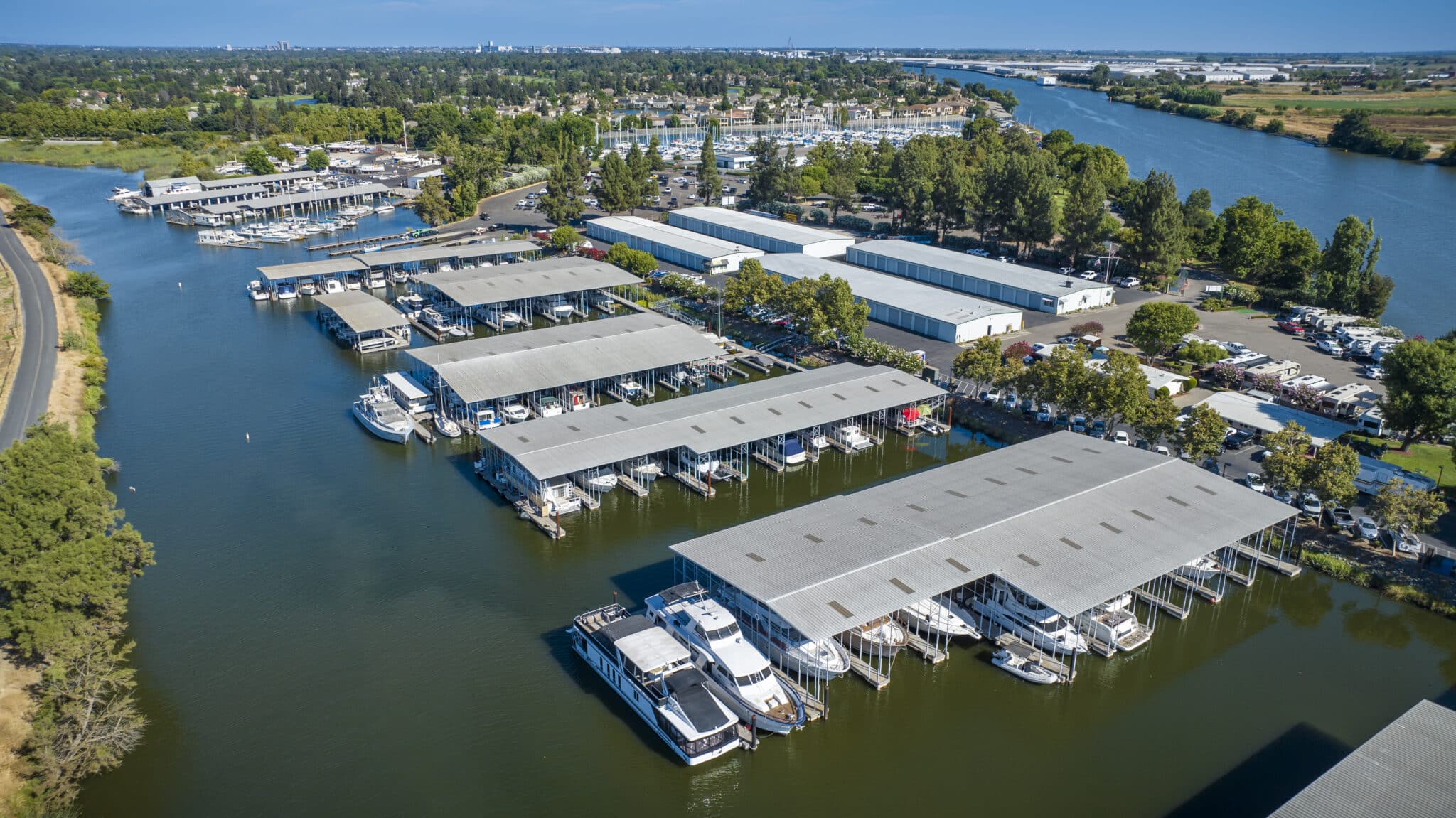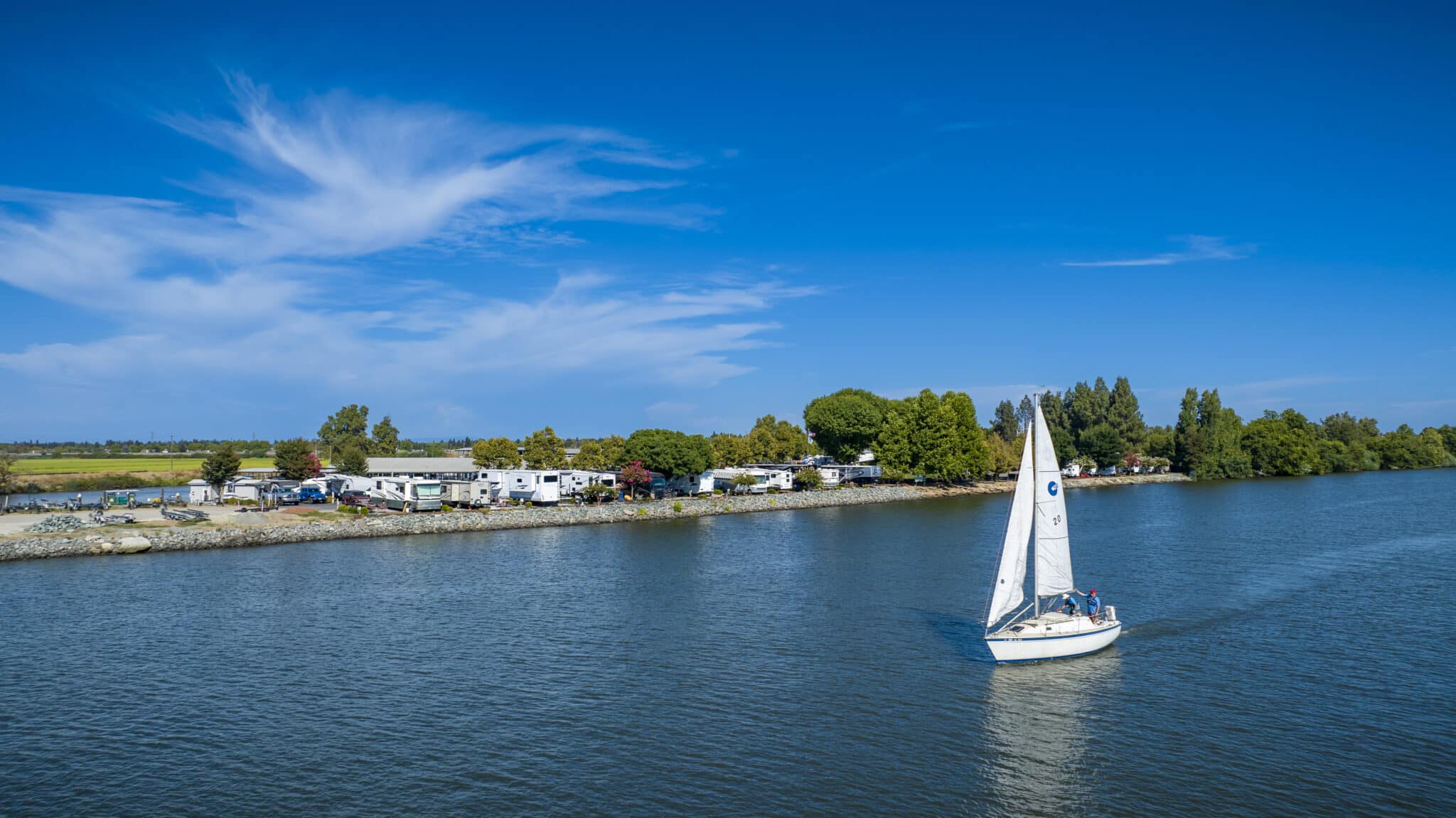 You will find relaxation, adventure, and excitement at RiverPoint Landing Marina-Resort.  We offer recreational boating, RV Park and other activities to make the perfect getaway.  Our location offers a unique escape to the Sacramento-San Joaquin Delta region. If you are looking for a permanent home for your boat, our berths and storage facilities, friendly staff and attentive service will fit your needs.  We also welcome guest boats and RVs for visits from overnight to a few weeks.
Our marina is on the western outskirts of Stockton, CA and faces the Stockton Deepwater Channel to the south and west and Buckley Cove to the north.  It is a prime location for exploration and enjoyment of the entire Sacramento-San Joaquin Delta.
The marina is easily accessible from Interstate 5. Exit on March Lane (Exit 476) and drive west for two miles. March lane turns into Buckley Cove Way. We offer essential services, expertly maintained facilities, and a staff devoted to you and your boat or yacht.  Shopping, boating services, cultural attractions, athletic venues, and a wide variety of restaurants are only a few miles away.
RiverPoint Landing Marina-Resort is situated a few hundred yards east of Light 39 on the Deepwater Channel.  Boating activities – including cruising, waterskiing, wakeboarding, and fishing – are only moments from your slip.  Secluded anchorages, island retreats, yacht clubs, and waterfront eating and drinking establishments are also nearby.
FOR YOUR BOAT
Open and covered wet slips for boats up to 80 feet in length.
Dry storage for boats up for 35 feet in length overall, including trailer
Gated Facilities with 24-hour security
Pump out
Adjacent to public launch ramp
Sport lockers are available
FOR YOUR CONVENIENCE
Guest Docks
Gated facilities with 24-hour security
Heated restrooms
Complimentary High Speed WiFi
Laundry Facilities
Ice
Picnic Tables
Meticulously kept park like grounds
Meeting room is available for groups up to 25
Convenient parking for customers and guests
RV Park – Our RV Park features 32 sites with great views and easy access to the waterfront. Click here for more information
Yacht Brokerage – Looking for a new boat or interested in selling yours? Check out Don Mann Yacht Sales, which is located on the premises
Lending Library-Take a book, leave a book.

Our current supply is running low, so any donations would be greatly appreciated.
Learn more
Our parent company, Stephens Marine has been an icon in Stockton's boating history and can trace its history back to 1902.  Previously a builder of custom yachts with a fine worldwide reputation, the firm acquired Stephens Anchorage in 1974.  The name of our facility was changed to RiverPoint Landing Marina-Resort in 1996.
The current owner has a "hands on" approach and has overseen the facility and its staff since 1976.  The business has thrived by focusing on superior service, its unmatched location, consistent infrastructure upgrades and a thorough, high-level maintenance program.